pet games !
neopets
i've been playing neopets steadily for several months since i lost my old account! my current account is crybabiez, and here are my current pets!
sorry some of my pets are a bit sad, i've been slacking on feeding them 😖 i'll get on it, i promise! i don't really have any present goals for pets or anything. once map redemption is fixed, i'd love to get the lab map! i'm also hoping to get a pink pet, either a gelert or an acara, and dress her up as a nurse (as those two species have nurse clothing). other than that, i'm just getting on to do my dailies and save up money! and that's alright, i have plenty of fun doing it!
subeta
2023 marks my 8th year playing subeta, and all of it has been a blast. my favorite part of playing subeta is probably the avatar dress-up!
i love making pets based off of various medias or whatever inspirations at the time i have, too! here are a few of my favorite pets and their inspirations.
comfort, my childhood likes
wayne, my dead grandfather
kurapika, kurapika from hxh
my name on subeta is comfort!
webkinz
i've recently come back to webkinz after playing it on-and-off for years since 2008. something very exciting for me as of writing this is i purchased a pegasus, new with tags!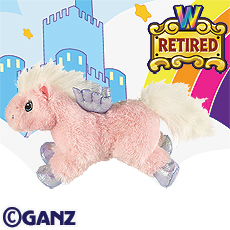 i have no idea what i'm going to name her, yet, but the pegasus is a pet i've wanted since i was a little girl! it was retired in 2007, while i started playing in 2008, thus i never had a chance to buy it in stores. i'm hoping that adopting the pegasus will really kick my butt into gear in terms of consistency with playing webkinz!
eek, hi! it's me from the future! and i'm here to say i've finally received and named her! i think the name seraphina fits her so much, and i'm beyond happy.